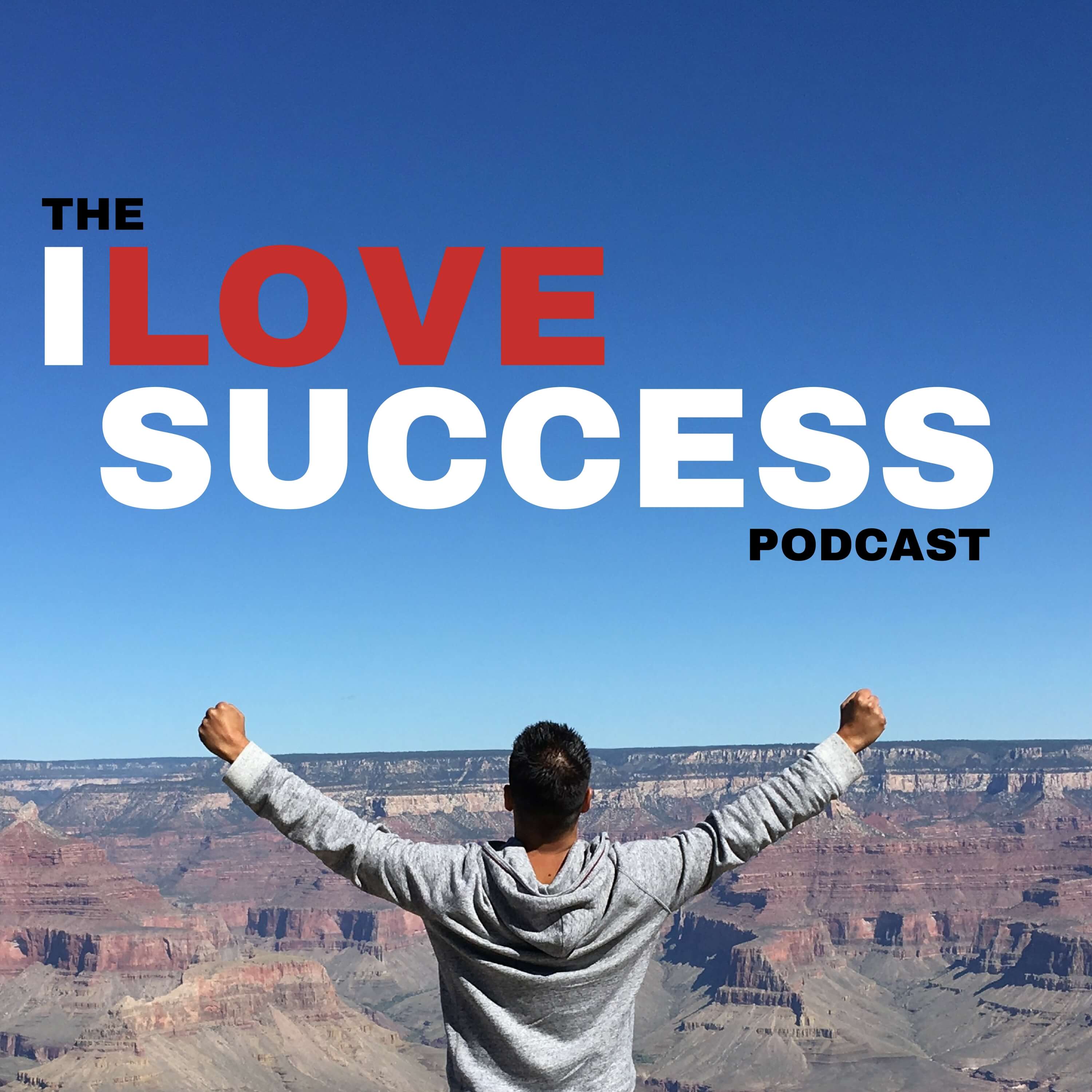 My name is Peter Jumrukovski, Real Estate Agent, World medalist and Author. On The I Love Success Podcast I meet the coolest and most successful people on the planet and share their stories. I have already had guests such as Olympic Medalists, UFC Champions, Guinness World Record Holders, Astronauts, TED Speakers, NYT Best Selling Authors, Successful Entrepreneurs, Hollywood Actors, a 9/11 survivor, and many more.
Episodes
Saturday Nov 02, 2019
Saturday Nov 02, 2019
Welcome to the 150th Anniversary Episode of The I Love Success Podcast.
I just want to take a moment to say thank you for being a part of our mission. Thank you for leading with the heart and having the courage to go out in the world and live a full life. Thank you for being kind, thank you for being open and thank you for being you.
I could never do this without you and all the incredible people that share so openheartedly on the show.
The journey continues and as you know by now our mission is to HELP AT LEAST 10 MILLION PEOPLE IN 10 YEARS TO ACHIEVE THEIR DREAMS.
My job is to listen, ask the right questions and challenge the status quo.
Today I sit down with a man that was just like myself: broken, bullied and miserable. His pain forced him to change and go on a journey of human connection and kindness. You might know him best from The Kindness Diaries on Netflix where he travels the world relying on kindness and gives back to people that touches his heart.
He is a seeker and a traveler that has circumnavigated the whole earth and been to almost a 100 countries. His name is Leon Logothetis and he is KIND.
WATCH THE VIDEO VERSION OF THIS PODCAST HERE.
Learn more about Leon Logothetis here: https://leonlogothetis.com
The host is Peter Jumrukovski a Real Estate Agent, World medalist and Author with the mission to help at least 10 million people in 10 years to accomplish their dreams. For more information visit: http://www.ilovesuccess.co
Sponsor: Panos Emporio http://www.panos.com
Music and Production: Tobi Fanoiki
Video production: Director Lux
Advisor: Malick Jarboh