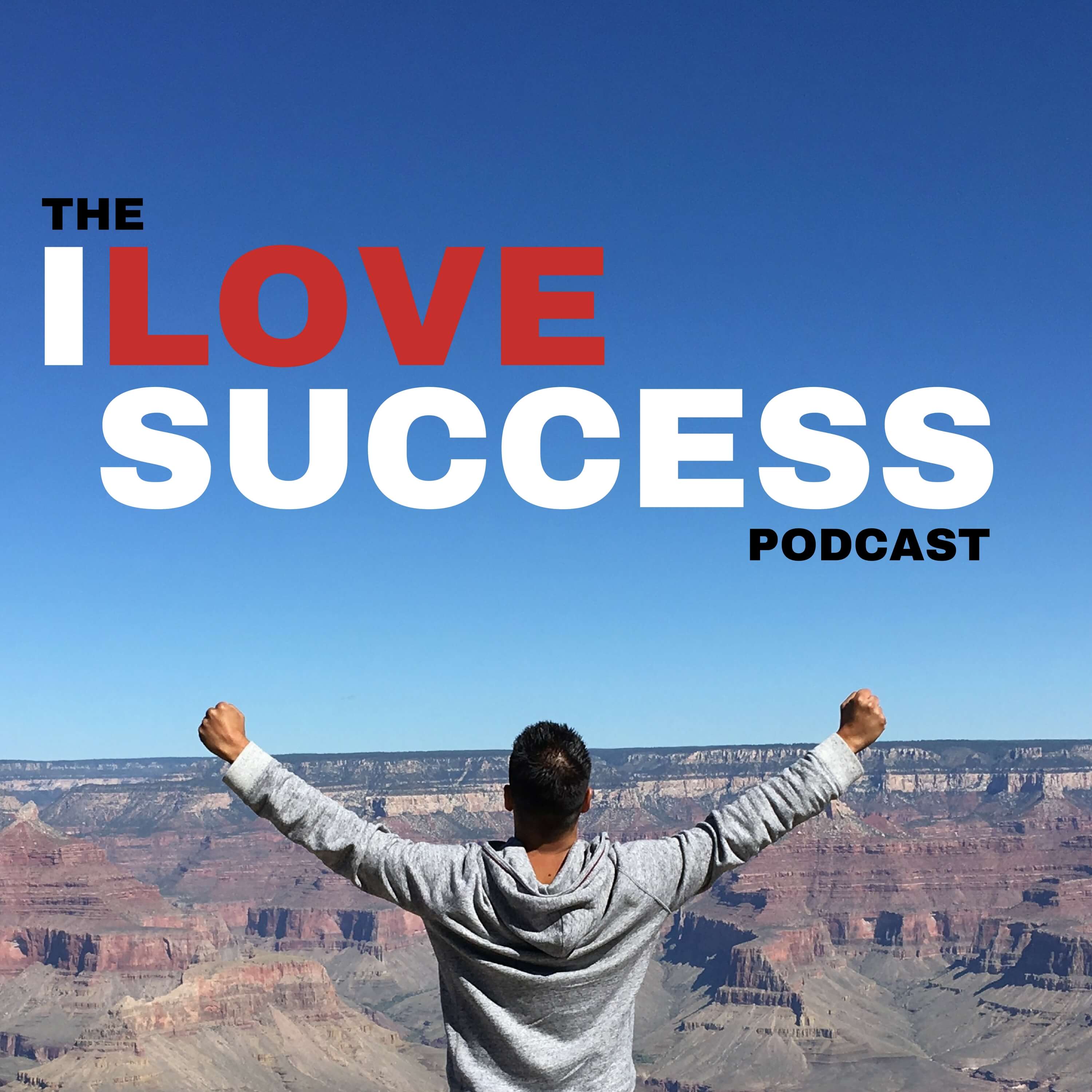 My name is Peter Jumrukovski, Real Estate Agent, World medalist and Author. On The I Love Success Podcast I meet the coolest and most successful people on the planet and share their stories. I have already had guests such as Olympic Medalists, UFC Champions, Guinness World Record Holders, Astronauts, TED Speakers, NYT Best Selling Authors, Successful Entrepreneurs, Hollywood Actors, a 9/11 survivor, and many more.
Episodes
Saturday May 04, 2019
Saturday May 04, 2019
This week I want to introduce our guest in his own words, simply because I recognize myself in so much of what he says, and maybe you will to:
"I used to think exercise was all about just putting my head down and getting it done—that what mattered was low body fat, ripped abs and winning. Man, was I wrong! Many years ago, after completing a triathlon, I reached a point that allowed me to see how I was showing up in sport and in LIFE...my training was forced, my life was unbalanced and I was pretty miserable. I was so focused on the outcome that I was missing out entirely on enjoying and learning from the process, or more importantly, noticing the slow transformation that was taking place so I could remember (and use it) it later on.
From that time on, I have shifted my perspective and been more focused on the journey, not the destination, as a way of achieving fulfillment of my life's goals. I can't tell you what a difference it has made."  
Lets welcome this week's guest the conscious performance coach Chris Plourde that has one simple philosophy: "The way you approach one thing in life is the way you approach everything in life, and it begins from the inside out."
Learn more about Chris Plourde here: https://www.chrisplourde.com
GPS to Purpose approach: https://www.afdhelaziz.com
The host is Peter Jumrukovski a Real Estate Agent, World medalist and Author with the mission to help 10 million people in 10 years to accomplish their dreams. For more information visit: http://www.ilovesuccess.co
Sponsor: Panos Emporio
Music and production: Tobi Fanoiki
Advisor: Malick Jarboh